BBC News Mundo:
The challenge of the Santa Cruz region that led the Bolivian government to ban exports of 6 staple foods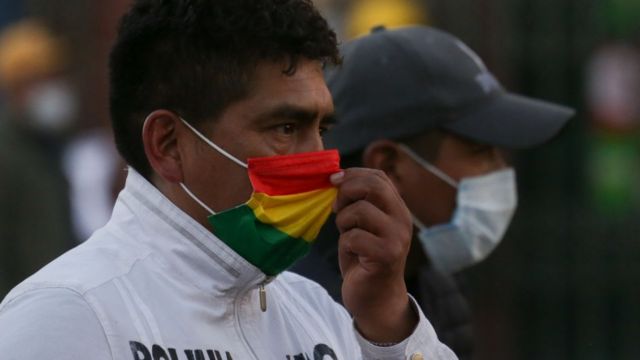 The Bolivian government has temporarily banned the export of six basic food products, including soybeans, sugar and beef, due to a strike in the agricultural region of Santa Cruz.
The export suspension came into force on Thursday at 00:00 due to "a risk of shortages" after five days of strike, the government announced.
The Santa Cruz region, considered "the economic engine of the country", maintains an indefinite strike to demand that the government agree to carry out the population census in 2023.
The government's position is that this national survey be carried out in 2024.
The Minister of Productive Development and Plural Economy, Néstor Huanca, indicated that due to the strike, "there is a risk of shortages and an increase in the prices of the family basket."
He added that the measure will be in force "until normal supply conditions are restored to the entire Bolivian population."
The foods whose export will be suspended are soybeans, soybean cake, whole soy flour, sugar, oil and beef.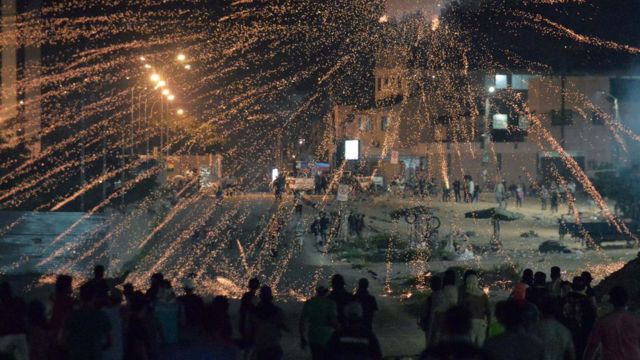 Opposition stronghold
The strike, which began on Saturday, began with clashes between supporters and opponents of the government that left one dead.
Huanca blamed the governor of Santa Cruz, the right-wing Luis Fernando Camacho, and the social and business leaders who are leading the protest, "for the consequences of the paralysis of the productive sector and for threatening food security."
"Only they are guilty of the damage and millionaire losses that are being caused to the Santa Cruz and national productive apparatus," declared the minister.
And he asked the leaders of Santa Cruz to reflect and dialogue "to resume the production and supply of food in a regular and unrestricted manner to the Bolivian population."
The region of Santa Cruz, the prosperous department in the east of the country, is a bastion of the opposition and is leading the demands for the census to be carried out in 2023 and its results to be known before the next general elections in 2025.
The census is important because the new allocations of economic resources for regions and municipalities, as well as quotas for representation in parliament, depend on their population.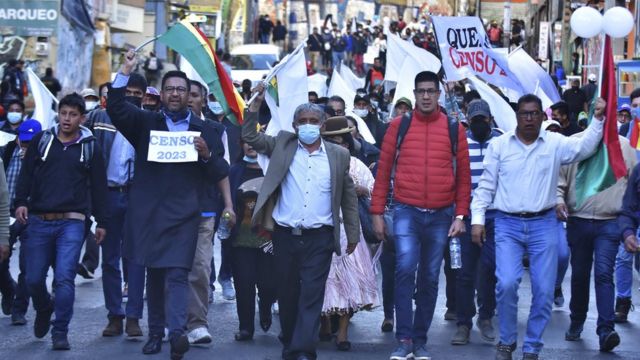 The government of leftist Luis Arce had scheduled the census for next November but decided to postpone it until 2024, which would prevent the new data from being processed before the elections.
The government decided to postpone the survey, citing technical problems and the need to "depoliticize" the process.
But the position of the governor of Santa Cruz, the most populous department in the country, is that the postponement is illegal because the census must be carried out every 10 years.
Governor Luis Fernando Camacho alleges that the data from the previous survey, from 2012, is not reliable for redistributing federal budgets.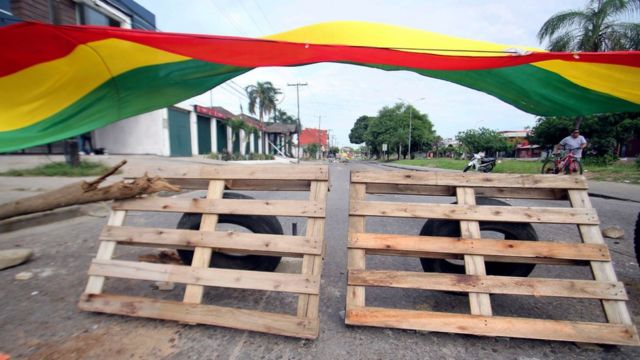 President Arce called for this Friday a meeting with leaders from all regions of the country for "a multinational meeting" to find "a definitive solution" to the strike and agree on the date of the census. But Camacho announced that he would not attend.
"We are open to dialogue but we are not going to endorse a meeting of 'masistas,'" the rightist said on Wednesday, referring to the ruling Movement for Socialism (MAS).
"This is where the conflict is. They don't want us, they don't consider us Bolivians," he added.
The protesters leading the strike in Santa Cruz blocked the streets and highways of Santa Cruz with tires to prevent passage.
Recently the Arce government has faced protests across the country. On Wednesday, it reached an agreement with gold mining cooperatives to stop the protests in the administrative capital, La Paz.
El desafío de la región de Santa Cruz que llevó al gobierno de Bolivia a prohibir las exportaciones de 6 alimentos básicos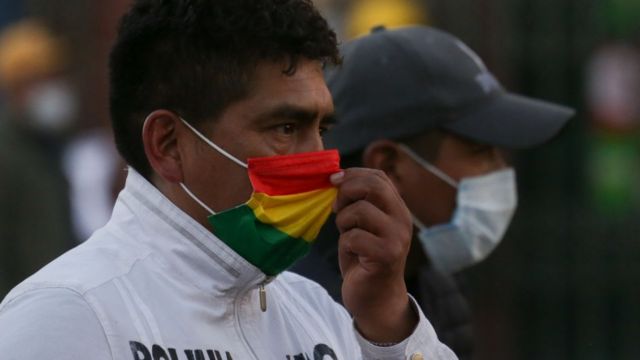 El gobierno de Bolivia prohibió temporalmente la exportación de seis productos alimenticios básicos, incluidos la soja, el azúcar y la carne de res, debido a una huelga en la región agrícola de Santa Cruz.
La suspensión de exportaciones entró en vigor el jueves a las 00:00 debido a "un riesgo de desabastecimiento" después de cinco días de huelga, anunció el gobierno.
La región de Santa Cruz, considerada "el motor económico del país", mantiene un paro indefinido para exigir que el gobierno acuerde realizar el censo de población en 2023.
La posición del gobierno es que esta encuesta nacional se realice en 2024.
El ministro de Desarrollo Productivo y Economía Plural, Néstor Huanca, indicó que debido al paro, "existe un riesgo de desabastecimiento e incremento de los precios de la canasta familiar".
Agregó que la medida estará en vigencia "hasta que se restituyan las condiciones de normal abastecimiento a toda la población boliviana".
Los alimentos cuya exportación será suspendida son la soya, torta de soya, harina integral de soya, azúcar, aceite y carne de res.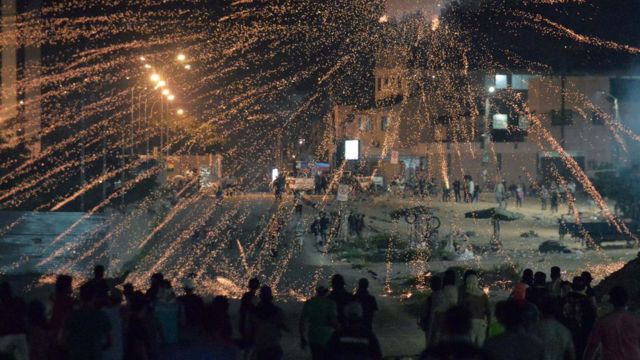 Bastión de la oposición
La huelga, que comenzó el sábado, se inició con enfrentamientos entre simpatizantes y detractores del gobierno que dejaron un muerto.
Huanca responsabilizó al gobernador de Santa Cruz, el derechista Luis Fernando Camacho y a líderes sociales y empresariales que lideran la protesta, "de las consecuencias de la paralización del sector productivo y de atentar contra la seguridad alimentaria".
"Solo ellos son culpables del daño y pérdidas millonarias que se están ocasionando al aparato productivo cruceño y nacional", declaró el ministro.
Y pidió a los líderes cruceños que reflexionen y dialoguen "para retomar la producción y el abastecimiento de alimentos de manera regular e irrestricta a la población boliviana".
La región de Santa Cruz, el próspero departamento en el oriente del país, es bastión de la oposición y lidera los reclamos para que el censo se lleve a cabo en 2023 y sus resultados se conozcan antes de las próximas elecciones generales en 2025.
El censo es importante porque las nuevas asignaciones de recursos económicos para regiones y municipios, así como las cuotas de representación en el parlamento, dependen de su población.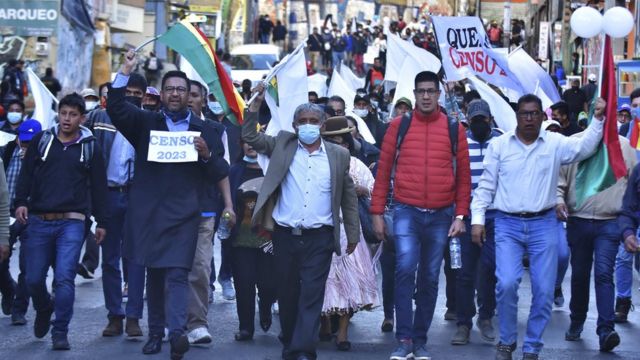 El gobierno del izquierdista Luis Arce había programado el censo para noviembre próximo pero decidió postergarlo hasta 2024, lo que impediría procesar los nuevos datos antes de los comicios.
El gobierno decidió postergar la encuesta argumentando problemas técnicos y la necesidad de "despolitizar" el proceso.
Pero la postura del gobernador de Santa Cruz, el departamento más poblado del país, es que la postergación es ilegal porque el censo debe llevarse a cabo cada 10 años.
El gobernador Luis Fernando Camacho alega que los datos de la encuesta anterior, de 2012, no son confiables para redistribuir los presupuestos federales.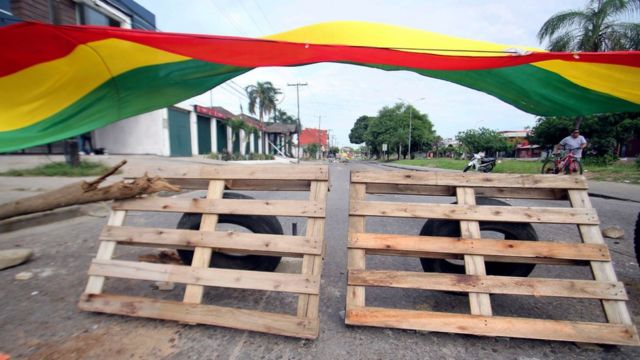 El presidente Arce convocó para este viernes una reunión con gobernantes de todas las regiones del país a "un encuentro plurinacional" para encontrar "una solución definitiva" a la huelga y acordar la fecha del censo. Pero Camacho anunció que no asistiría.
"Estamos abiertos al diálogo pero no vamos a ir a avalar una reunión de 'masistas'", dijo el derechista el miércoles en referencia al oficialista Movimiento al Socialismo (MAS).
"Es aquí donde está el conflicto. No nos quieren, no nos consideran bolivianos", agregó.
Los manifestantes que encabezan la huelga en Santa Cruz bloquearon con neumáticos el paso a las calles y rutas de Santa Cruz para impedir el paso.
Recientemente el gobierno de Arce ha enfrentado a protestas en todo el país. El miércoles llegó a un acuerdo con las cooperativas mineras de oro para detener las protestas en la capital administrativa, La Paz.