Amazon jungle: Man survives 31 days by eating worms
Vanessa Buschschlüter – BBC News
A Bolivian man has described how he managed to survive for 31 days in the Amazon jungle after he got lost.
Jhonattan Acosta, 30, got separated from his four friends while out hunting in northern Bolivia.
He says he drank rainwater collected in his shoes and ate worms and insects while hiding from jaguars and peccaries, a type of pig-like mammal.
Mr Acosta was finally found by a search party made up of locals and friends a month after he had gone missing.
"It's incredible, I can't believe people kept up the search for so long," he said amid tears.
"I ate worms, I ate insects, you wouldn't believe all I had to do to survive all this time," he told Unitel TV. He also ate wild fruits similar to papayas, known locally as gargateas.
"I thank God profusely, because he has given me a new life."
His family said that they would still have to piece together all the details of how Mr Acosta got lost and how he managed to stay alive but that they would ask him gradually as he was still psychologically bruised after the experience.
Mr Acosta lost 17kg (37lb) in weight, had a dislocated ankle and was dehydrated when he was found but according to those who found him, was still able to walk with a limp.
"My brother told us that when he dislocated his ankle on the fourth day, he started fearing for his life," Horacio Acosta told Bolivia's Página Siete newspaper.
"He only had one cartridge in his shotgun and couldn't walk, and he thought no one would be looking for him anymore," Horacio Acosta, the survivor's younger brother, added.
Jhonattan Acosta did not have a machete or a flashlight on him when he got lost and had to use his boots to collect rainwater to drink.
He also told his relatives that he had encounters with wild animals including a jaguar.
His younger brother says that Jhonattan used his last cartridge to scare off a squadron of peccaries, pig-like herd animals found in the rainforests of South America.
After 31 days, he spotted a search party some 300m (980ft) away and limped towards them through thorny bushes, shouting to draw attention to him.
Horacio Acosta says that his brother was found by four local people. "A man came running to tell us they'd found my brother. It's a miracle."
According to the younger Acosta, Jhonattan has decided to give up hunting for good after his ordeal.
"He is going to play music to praise God. He promised God that, and I think he will keep his promise," he said of his guitar-playing brother.
Meanwhile police said they would question the four friends of the survivor to understand how he became separated from them.
https://news.yahoo.com/amazon-jungle-man-survived-31-132032771.html
Cómo un hombre boliviano sobrevivió un mes perdido en la selva amazónica
El hombre de 30 años se extravió cuando cazaba con sus amigos en la jungla en el norte de Bolivia.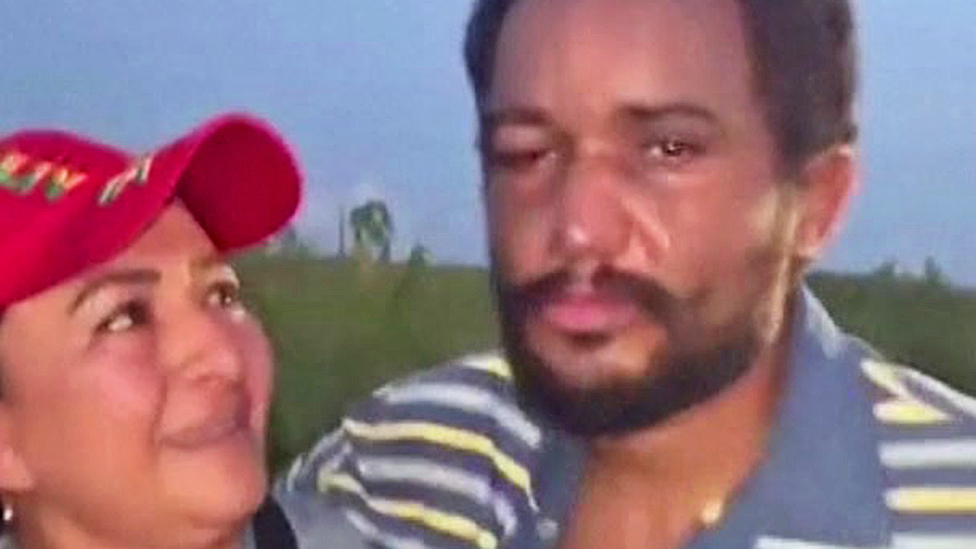 Un hombre boliviano pasó 31 días perdido en la selva amazónica y sobrevivió para contarlo.
Jhonattan Acosta, de 30 años, se separó de sus cuatro amigos mientras cazaban en el norte de Bolivia.
En las siguientes semanas, explicó, bebía el agua de lluvia que recogía en sus zapatos y comía gusanos e insectos.
Tuvo que esconderse de animales peligrosos como jaguares y pecaríes, que son un tipo de mamífero parecido a un cerdo.
Los días en la jungla
Acosta finalmente fue hallado por un grupo de búsqueda compuesto por lugareños y amigos un mes después de su desaparición.
"Es increíble, no puedo creer que la gente haya seguido buscando durante tanto tiempo", afirmó, entre lágrimas.
"Comí gusanos, insectos… no creerían lo que tuve que hacer para sobrevivir todo este tiempo", confesó a Unitel TV.
También se alimentaba de unas frutas silvestres similares a las papayas, conocidas localmente como gargateas.
"Agradezco mucho a Dios, porque me ha dado una nueva vida".
Sus familiares explicaron que aún tienen que reconstruir todos los detalles de cómo el hombre se perdió y cómo logró mantenerse con vida
Para ello le interrogarán poco a poco, ya que todavía está traumatizado por la experiencia.
El rescate
Acosta había perdido 17 kg, tenía un tobillo dislocado y estaba deshidratado cuando fue hallado pero, según quienes lo rescataron, todavía podía caminar cojeando.
"Mi hermano nos dijo que, cuando se torció el tobillo al cuarto día, empezó a temer por su vida", declaró Horacio Acosta al diario boliviano Página Siete.
"Solo tenía un cartucho en su escopeta, no podía caminar y pensó que ya nadie lo buscaría", agregó el hermano menor del sobreviviente.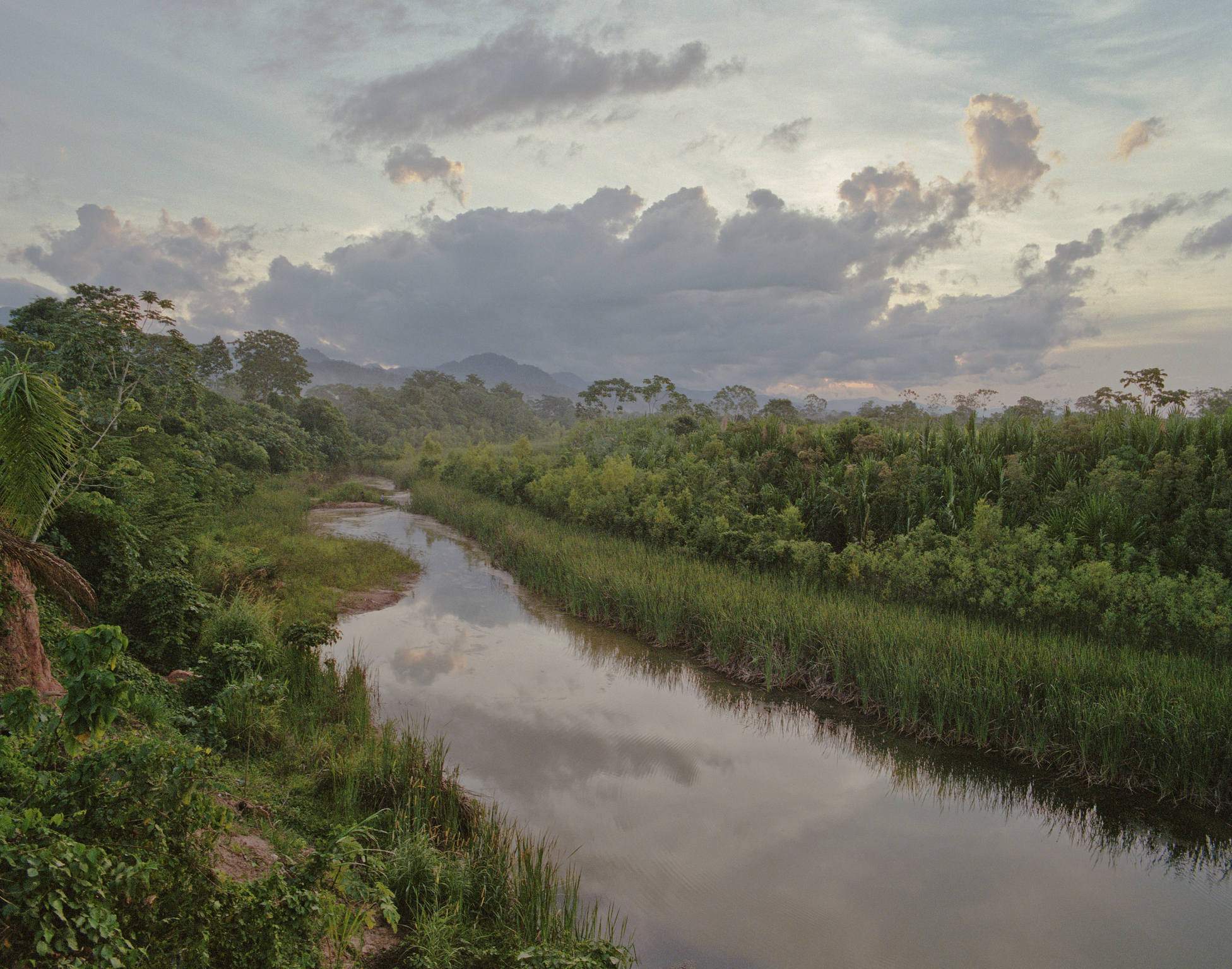 Cuando se perdió, Jhonattan Acosta no tenía machete ni linterna y tuvo que usar sus botas para recolectar y beber agua de lluvia.
También dijo a sus familiares que se topó con un jaguar y otros animales salvajes.
Según su hermano menor, Jhonattan usó su último cartucho para asustar a una manada de pecaríes, unos animales similares a los cerdos que habitan en las selvas tropicales de América del Sur.
Después de 31 días, vio al grupo de búsqueda a unos 300 metros de distancia y cojeó hacia ellos a través de arbustos espinosos, gritando para llamar su atención.
Horacio Acosta recuerda que cuatro lugareños encontraron a su hermano.
"Un hombre vino corriendo a decirnos que lo habían encontrado. Es un milagro".
Su hermano menor asegura que Jhonattan ha decidido dejar de cazar para siempre después de esta terrible experiencia.
"Va a tocar música para alabar a Dios. Se lo prometió a Dios y creo que cumplirá su promesa", explicó sobre su hermano, que toca la guitarra.
Mientras tanto, la policía anunció que interrogará a los cuatro amigos del sobreviviente para averiguar cómo se separó del grupo.
https://eldeber.com.bo/bbc/como-un-hombre-boliviano-sobrevivio-un-mes-perdido-en-la-selva-amazonica_316192