Nick Giurleo, Foreign Brief: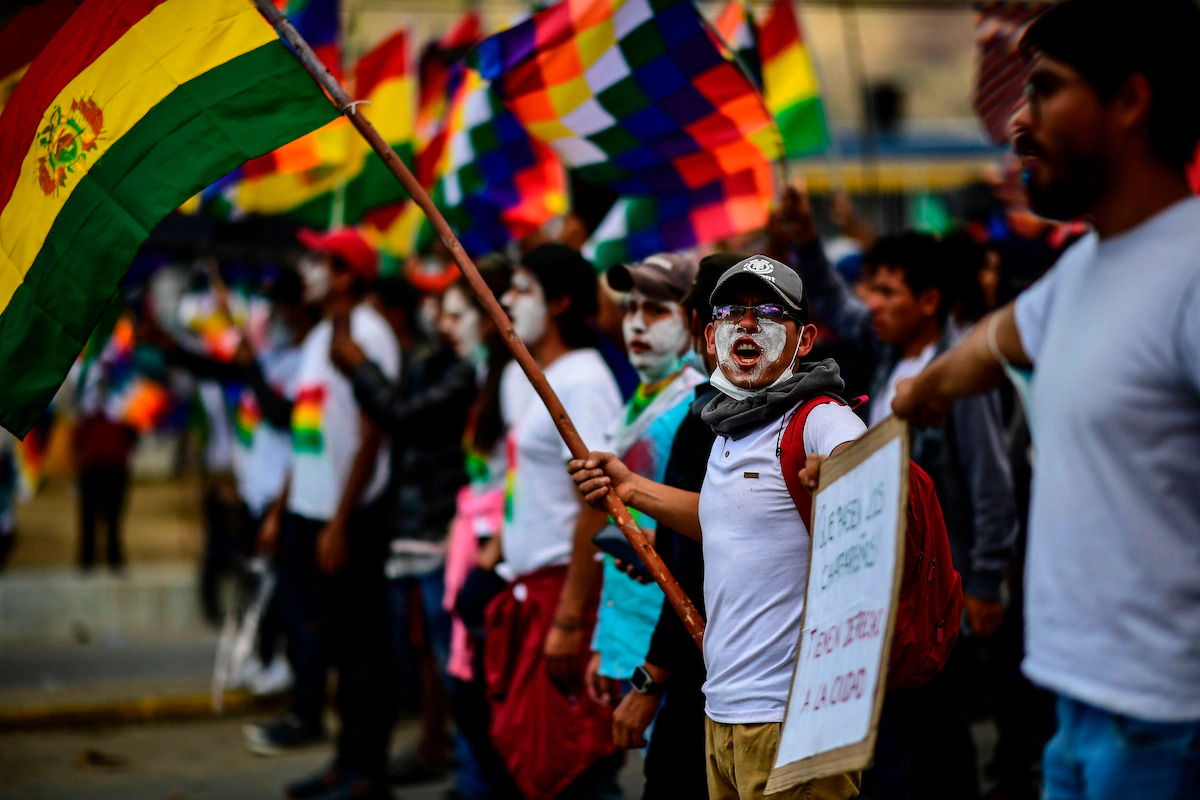 Bolivian civic groups threaten strike unless government expedites census
Civic groups across Bolivia have threatened a national strike today unless the government promises to conduct a census in 2023.
Protesters accuse leftist President Luis Arce's government of deliberately refusing to expedite the census to prevent oppositional and regional parties from acquiring more seats in Congress. Demonstrations—which have included roadblocks and some violence—have centered in the lowland region of Santa Cruz, Bolivia's economic core. Arce has denounced the protests as violent and in disrespect of the country's democratic institutions.
Although La Paz has not conducted a census since 2012 and protester claims that the survey would materially impact congressional representation have merit, the protests reflect Bolivian concerns that go beyond the issue of the census alone. Indeed, the demonstrations reflect greater dissatisfaction over Arce's management of Bolivia's resource-rich economy. Bolivia, like its South American neighbors, suffered from the COVID-19 pandemic and resulting global economic downturn, particularly in the areas of jobs and quality of life. Thus, while Arce is expected to promise to move the census from 2024 to 2023 and this will likely lessen unrest in the short-term, if he does not address these wider economic concerns in the medium-term, expect protests to renew and intensify.
https://www.foreignbrief.com/daily-news/bolivian-civic-groups-threaten-strike-unless-government-expedites-census/
Grupos cívicos bolivianos amenazan con huelga a menos que el gobierno acelere el censo
Grupos cívicos de Bolivia han amenazado con un paro nacional hoy a menos que el gobierno prometa realizar un censo en 2023.
Los manifestantes acusan al gobierno del presidente Luis Arce de negarse deliberadamente a acelerar el censo para evitar que los partidos de oposición y regionales obtengan más escaños en el Congreso. Las manifestaciones, que han incluido bloqueos de carreteras y algo de violencia, se han centrado en la región de las tierras bajas de Santa Cruz, el núcleo económico de Bolivia. Arce ha denunciado las protestas como violentas y una falta de respeto a las instituciones democráticas del país.
Aunque La Paz no ha realizado un censo desde 2012 y los manifestantes afirman que la encuesta tendría un impacto material en la representación del Congreso, las protestas reflejan preocupaciones bolivianas que van más allá del tema del censo por sí solo. De hecho, las manifestaciones reflejan una mayor insatisfacción por la gestión de Arce de la economía rica en recursos de Bolivia. Bolivia, al igual que sus vecinos sudamericanos, sufrió la pandemia de COVID-19 y la recesión económica mundial resultante, particularmente en las áreas de empleo y calidad de vida. Por lo tanto, si bien se espera que Arce prometa trasladar el censo de 2024 a 2023 y esto probablemente disminuirá los disturbios a corto plazo, si no aborda estas preocupaciones económicas más amplias a mediano plazo, se espera que las protestas se renueven e intensifiquen.