We are facing two of our greatest maladies of all times: Covid-19 and evo with his masista hordes!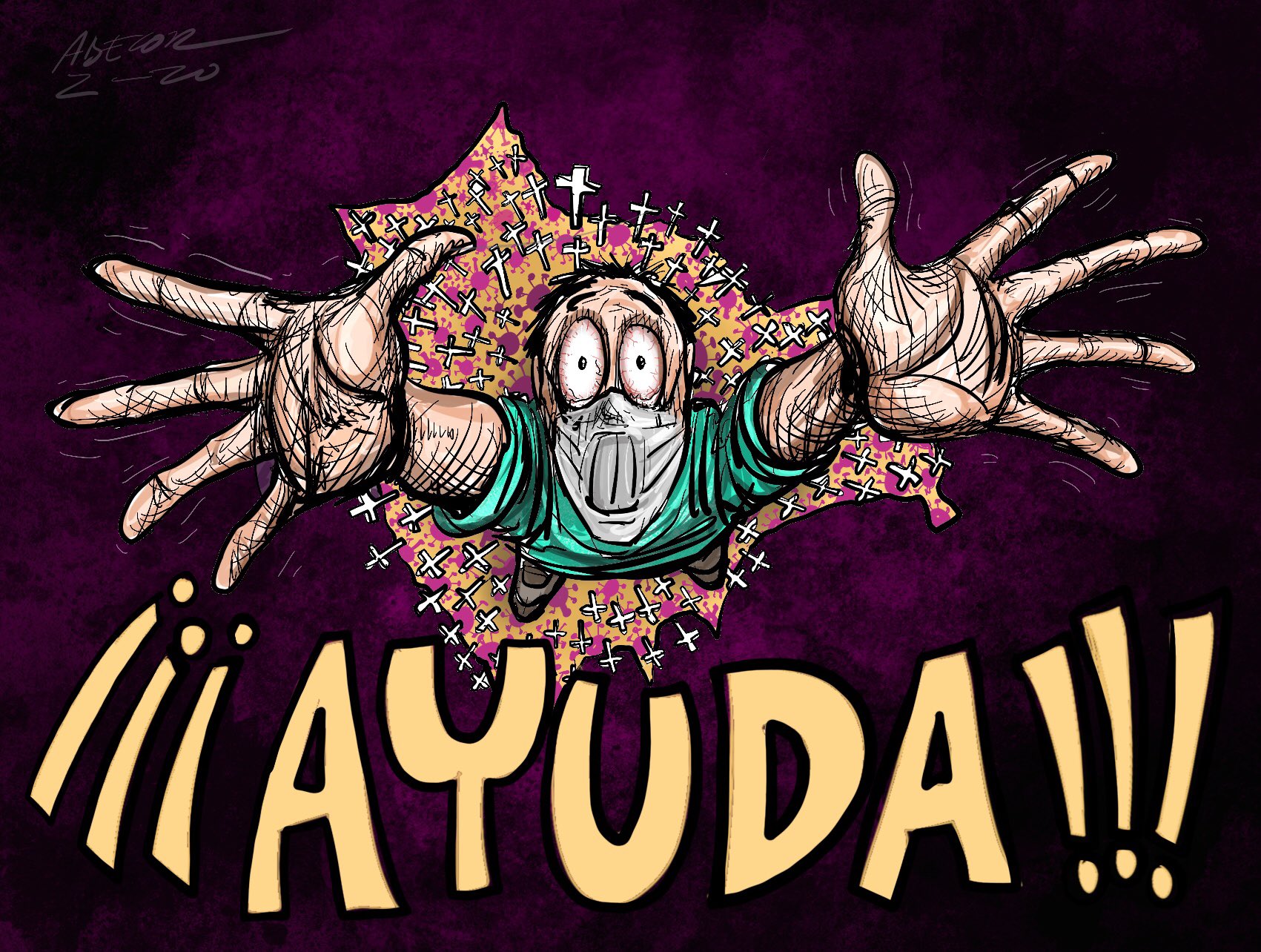 Despite having kick-out the fraudulent autocrat, we failed to clean up all our institutions and those despicable "public servants" prefer to sabotage everything we try to do in order to rebuild our Republic and also mitigate the pandemia.
We are going to fall into deeper disaster, no matter what our President intends or tries to do, is relentlessly blocked by the obscure head of the Congress who is still holding control of our legislation.
We need help! from within, to unite and fight the return of power to the masistas, evo must be banned for life in politics and must end in jail for all his crimes. We need our politicians to join forces and outcast those despicable corrupt masistas.
We need international help to fight the covid-19, how? by sending us tests, respirators, safety/protective gear for our medical, police and cleaning crews and most of all, secure us the vaccines when they become available, nad not have to wait a year as some information leads to believe is going to happen.
We need help!
====versión español====
¡Necesitamos ayuda!
Estamos ante dos de nuestras mayores enfermedades de todos los tiempos: ¡Covid-19 y evo con sus hordas masistas!
A pesar de haber expulsado al autócrata fraudulento, no hemos podido limpiar todas nuestras instituciones y esos "servidores públicos" despreciables prefieren sabotear todo lo que intentamos hacer para reconstruir nuestra República y también mitigar la pandemia.
Vamos a caer en un desastre más profundo, sin importar lo que nuestra Presidente intente o trate de hacer, está bloqueado sin descanso por el oscuro jefe del Congreso que aún mantiene el control de nuestra legislación.
¡Necesitamos ayuda! Desde adentro, para unirse y luchar contra el retorno del poder a los masistas, evo debe ser prohibido de por vida en la política y debe terminar en la cárcel por todos sus crímenes. Necesitamos que nuestros políticos unan fuerzas y rechacen a esos despreciables masistas corruptos.
Necesitamos ayuda internacional para luchar contra el covid-19, ¿cómo? enviándonos pruebas, respiradores, equipo de seguridad/protección para nuestros equipos médicos, policiales y de limpieza y, sobre todo, asegúrenos las vacunas cuando estén disponibles, y no tener que esperar un año ya que cierta información lleva a creer que eso es lo que va a suceder.
¡Necesitamos ayuda!